Afton Presents
AFTON SHOWCASE

Wednesday, April 10th, 9:00pm – 1:00am
Bleu Detroit | 1540 Woodward Ave, Detroit, MI 48226

MUSIC BY: 
JAY RICHIE | JAYOUNG | LAWLESS | KEY | CIROC DEVITO 2X | TEEJEI (TJ) | WATCHMT | HUSH MUSIC ENT | F.O.B ENT | YOUNG PRAISE | HUSTLEMAN SKEEZ | TWIGGY DROWE | DETROIT KISH | MATT BARREN | CHIEFWOOH | KELLY SALAAM | WAVEYBOY | ACE TUCK | VERSAL | #CBENATION | R.S.N. DA STACKS | NXNAME THE RAPPER | C2 THE SOLUTION | CHARMING TEE | 24TRUE HUSTLERS | WHO MOVEMXNT MUSIC | MICFREEZE | JR-15 | K.O. | LEO | KINGO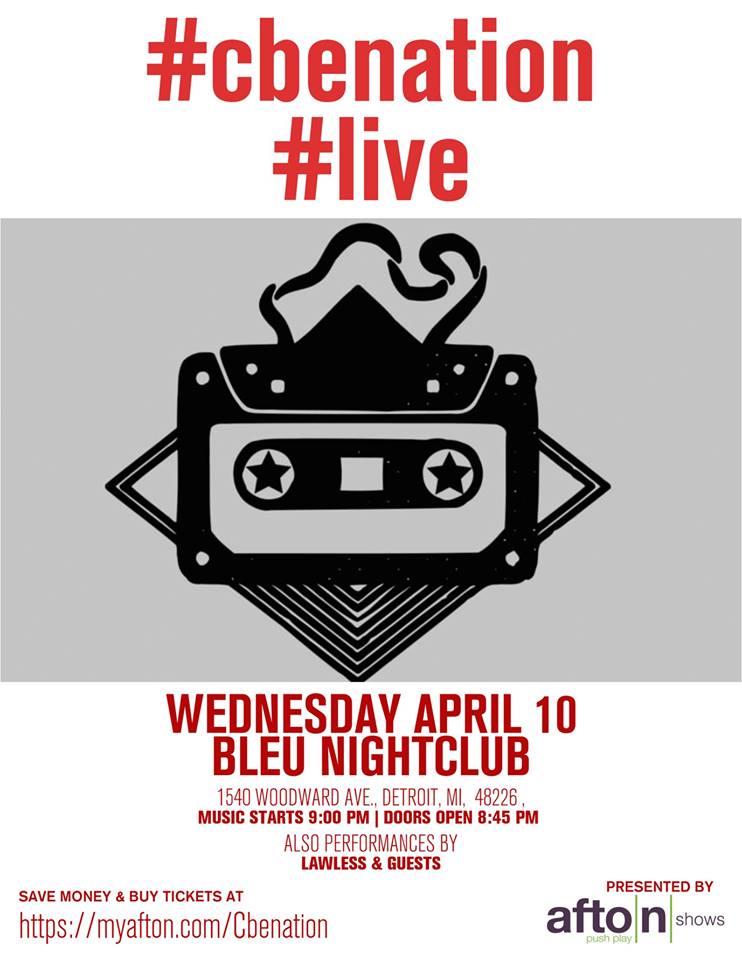 INCREDIBLE PREMIER PACKAGE DEALS! 

Remember To Always Come Dressed to Impress:

No Jersey's
No Sweat Pants
No Baggy Pants
No Tank Tops

***There is a Mandatory Coat Check***

RESERVATIONS:

VIP Bottle Service 
Birthdays | Bachelor/ette | Special Occasion

Call: (313) 974-7799
Email: [email protected]

DETAILS:

*Valet Parking Available 

Dance into the night with amazing music from our featured artist's on the city's best sound system, surrounded by our beautiful dancers and served by the best bar staff.

We look forward to having you as our guest. 

BLEUDETROIT.com
www.facebook.com/bleudetroitofficial
www.twitter.com/bleudetroit
www.instagram.com/bleudetroit/
Add us on #SnapChat "BleuDetroit313"
Don't Hear About It. Experience It.