Coyu brings Suara to Detroit for its first ever label showcase during Movement weekend

Brought to you by WORK by 6AM, Obscure and Synthetik Minds

Coyu
Ø [Phase]
999999999 (Live // Detroit Debut)
AADJA

18+ // 9pm-????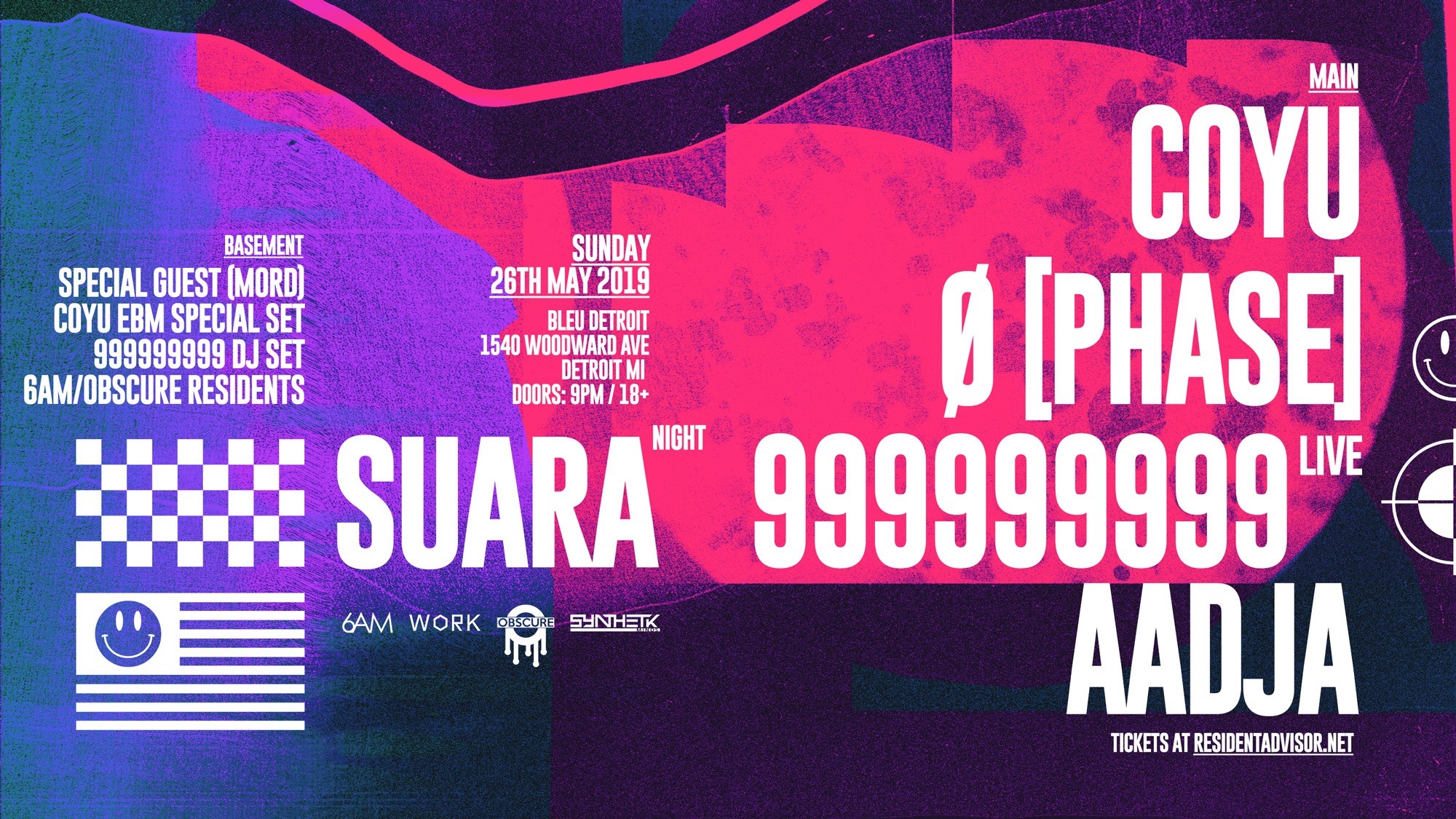 GET TICKETS AT:
https://www.residentadvisor.net/events/1249971

Call: (313) 974-7799
Email: [email protected]

DETAILS:

*Valet Parking Available 

Dance into the night with amazing music from our featured artist's on the city's best sound system, surrounded by our beautiful dancers and served by the best bar staff.

We look forward to having you as our guest. 

BLEUDETROIT.com
www.facebook.com/bleudetroitofficial
www.twitter.com/bleudetroit
www.instagram.com/bleudetroit/
Add us on #SnapChat "BleuDetroit313"
Don't Hear About It. Experience It.